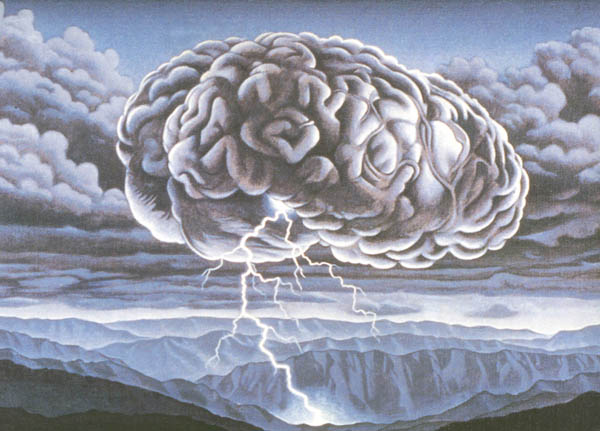 As students, we're constantly brainstorming. Paper topics. Key terms. Cool costumes for parties. You know what I mean.
For me, my first idea is rarely my best one. I come up with something atrociously awful, and have to just hope someone tells me it's a terrible idea. Eventually, after tons of failures, I often happen upon something better.
Even still, I don't always come up with the best idea. I find that I frequently get about a B+ idea, and then settle with that. It would take too much effort to get the best one. The best idea might be out there, but I sometimes need an extra push to find it.
One great extra push is what some people call "a List of 100".
A List of 100 is exactly what it sounds like- a list of 100 ideas for a particular topic. No more, no less. You can't stop until you hit 100 items on the list.
The point of such a high number is to force out ideas. I tend to write about 20, then hit a road block. Push through that, and keep writing. Ideas might be terrible, but that's okay. Just keep writing ideas down, keep your brain flowing, and ideas will continue to come out.
BLABLA
Don't stop until you hit 100. Odds are, somewhere between about 85-100, you're going to hit on a goldmine. Often, just getting through that initial stage of awful ideas is all you need to start reeling off good ideas.
To pull this off, there are a couple of criteria: Write everything down, no matter how terrible. You can't stop until you hit 100.
You also have to make the list in one sitting, either alone or in a group. There are no bad ideas. Don't pass judgment on any idea until you hit 100.
I do this a lot for paper topics, blog posts, headlines for newspaper articles, etc. I find it to be a really useful tool for me, to get the best ideas onto paper, out from the doldrums of my brain where they're hidden behind random quotes from The Office, sports statistics and knowledge of past iPhone models.
Next time you need an idea, regardless of what it's for, try coming up with 100. I'll bet one of those is the perfect one.
How do you brainstorm? Do you have any particular ways you coax good ideas out of yourself? Share them with us in the comments.
Related posts: