One of the reasons I don't write more here on Gearfire is because a lot of my best ideas are small ideas. Like, I'll be walking down the street, and I'll think of a small little way to improve student life, and I'll want to write about it but I don't think a 1 paragraph post is substantial enough to satisfy people. But I have A LOT of these moments, so I'm throwing self doubt to the wind and I'm going to go ahead and make a habit of telling ya'll more of my little ideas, even if I can't make them into the longer, meatier full length articles that I love writing. But still feel free to comment on my smaller blurbs and let me know if you like these brief, one trick pony ideas or if you want me to go back to my regular format of 2,000+ words per article. My favourite part about being a Gearfire writer is all you awesome readers who actually comment on what I write. I don't always respond to every single comment, but I read each and every single one!
******************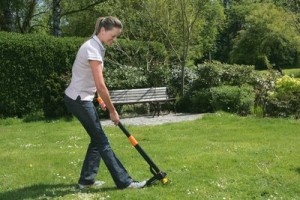 I got a job for the summer that's got great pay. And I got it within a 3 days of beginning my summer job search. And it was so easy to get that I wanted to tell all my friends about how I got this job. So naturally, I'm sharing my story with all of you.
It all began with a telemarketer call from a landscaping company. I was the one who picked up, and I was the one who had to tell the nice sounding lady on the other line that no, I was not interested in summer landscaping for my house. But then I got a brilliant idea. No one ever talks to telemarketers, but they're the "in" people in the company who have the extension lines to every department.
"Wait, wait, wait!" I said/half-yelled to Ms. Telemarketer as she was hanging up.
"Yes?" came her surprised response.
"Are you guys hiring for any positions for the summer?" I asked sheepishly.
BLABLA
"Actually, we're always hiring! If you're a student, the weed pulling technitian job would probably be best. It's hard work, but good pay and you're pretty much guaranteed to get the job. Would you like the number for the personell manager?"
Would I ever! And so Ms. Telemarketer gave me his number that day, I called him the next day, and the next day, he called me back with a job offer, which I of course accepted. It was that easy. And all it took was  being creative about the job search and being brave enough to ask!
So if you're still looking for summer employment, I wholeheartedly recommend this strategy to you: next time a telemarketer calls, you be the one to ask them questions, and see if they can't transfer you to the person who might be sigining your summer paycheck!
Ya'll better let me know in the comments section if you try my method!
Happy Job Hunting!
A.Y. Daring
Related posts: